Фокусники дуэт СВЕИГО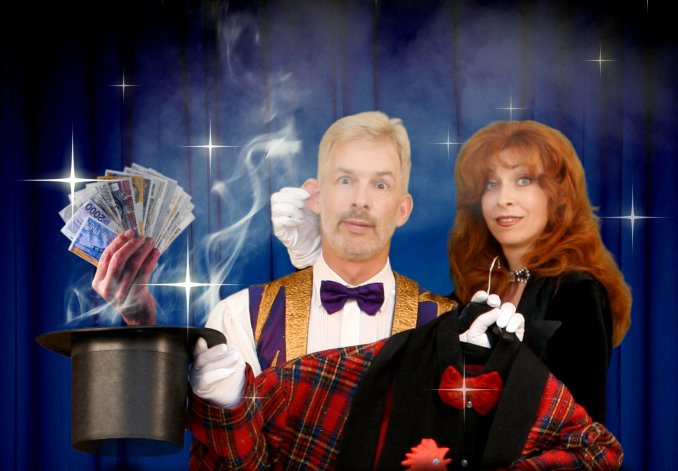 Contacts
Телефон и email
Onishchenko Igor Vladimirovich
To get a discount 10% say promo code
"sveigo"
Cost of services
Average budget:
15.000
Стоимость выступления за пределами Москвы обговаривается отдельно.
* Photos, videos, audio recordings, personal information of the user are his intellectual property.

duet.sveigo
Vkontakte
Description
Дуэт СВЕИГО - артисты оригинального жанра Игорь и Светлана, лауреаты международных конкурсов иллюзионистов, участники множества популярных телевизионных шоу-программ, признанные мастера веселого и приятного обмана!
---
Program
В репертуаре иллюзионного дуэта: комическая магия, комическая иллюзия, веселые фокусы с участием зрителей, фокусы для детей и взрослых, микромагия, оригинальное поздравление, тест драйв на чувство юмора, мастер-класс, розыгрыш для гостей - ФЕЙСКОНТРОЛЬ. Веселое интерактивное шоу - визитная карточка дуэта СВЕИГО.
---
Rider
Место подготовиться к выступлению, возможность подключить гарнитуру.
---
Like
Share
Link to this page: https://leadbook.ru/en/users/sveigoduet
---
Развлечение для гостей - фокусники СВЕИГО.
Интерактивное выступление на свадебном торжестве. Прикольные фокусы.
Выступление фокусников СВЕИГО в новогодней программе "Голубой Огонек". "Волшебный пиджак СВЕИГО" примерил известный телеведущий Михаил Леонтьев. Однако!
More in category illusionists, magicians