Illusionist Kirill Boyarintsev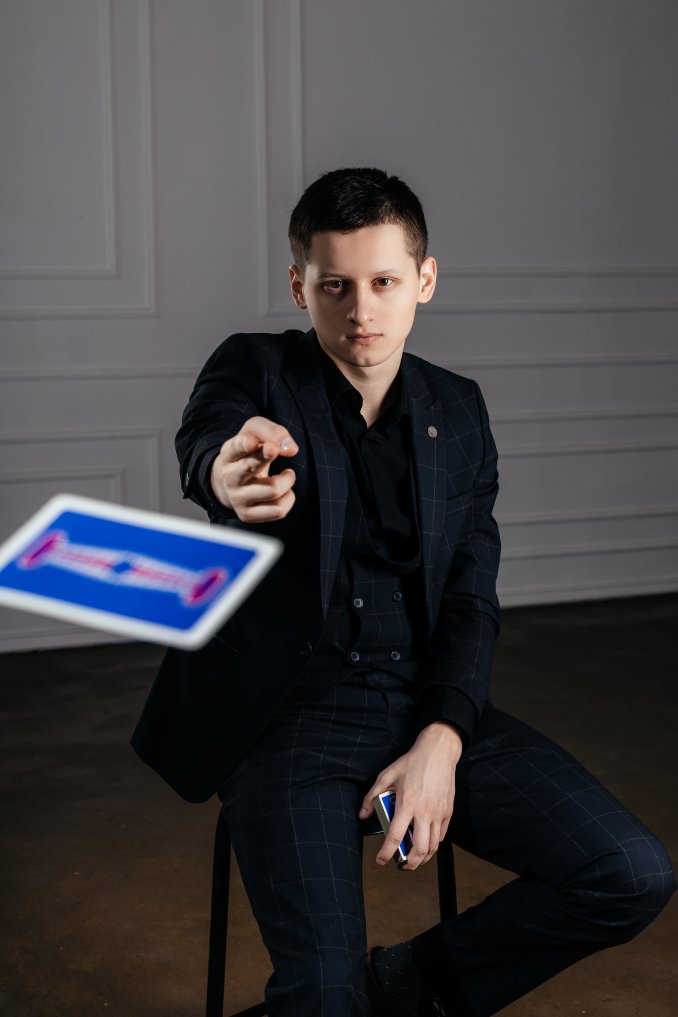 Contacts
Телефон и email
Boyarintsev Kirill Andreevich
To get a discount 10% say promo code
"magic"
Cost of services
Average budget: 7000
* Photos, videos, audio recordings, personal information of the user are his intellectual property.

kirill.magic
Vkontakte
Description
Hi, my name is Kirill Boyarintsev, and I'm an illusionist. My work experience is more than 7 years, during this time I have surprised thousands of people at various events.
---
Program
My show is humorous and interactive numbers that "blow up" the hall with their originality and improbability, for any age, for any taste and theme of the holiday.
And now about everything in order:
Types of programs:
STAGE SHOW
This is a unique creative product; a show program carefully designed to meet the needs of a specific audience. You will be pleasantly surprised and pleased with the correct, healthy humor of the artist, which, believe me, is important. For some tricks, the artist uses the audience – this makes the program moderately interactive and even more interesting. Objects change their shape, disappear, and appear in unexpected places. Romantic and comic numbers will also not leave you indifferent.
Bright emotions are guaranteed!
Duration of the Stage Show: 20 minutes.
You can order this show
The genre of performance that is most suitable for entertaining guests in the Welcome zone/during Banquet breaks: I approach your guests and show tricks with small objects (cards, coins, money, mobile phones, balloons) in the format of personal communication. The program is designed so that the magic is shown at arm's length, this is what makes what is happening absolutely incredible and gives people amazing emotions.
You can order this show is of two types:
At Welcome (in the reception area): In the beginning of the event when guests are just going and waiting for the main party, while in the buffet area (or Welcome area), I come to the hotel and warm up their emotions in anticipation of the celebration.
Duration: 40 minutes;
After the Show: immediately after the Stage Show, a Banquet break is announced, and during this break, guests can watch magic tricks in the format of micromagia.
Duration: 20 minutes.
WHAT EVENTS CAN I BE INVITED TO:
Corporate party, Presentation, Wedding, Anniversary, Graduation or Family celebration.
---
Rider
1. during the performance behind the artist's back, there should not be various distracting factors(moving people, an active screen, etc.), especially at children's performances.
2. there Must be a spacious place to accommodate the artist
and its working props for 15 minutes before and after the performance.
---
Like
Share
Link to this page: https://leadbook.ru/en/users/richardik
---
More in category illusionists, magicians