Show-ballet "DefiLe"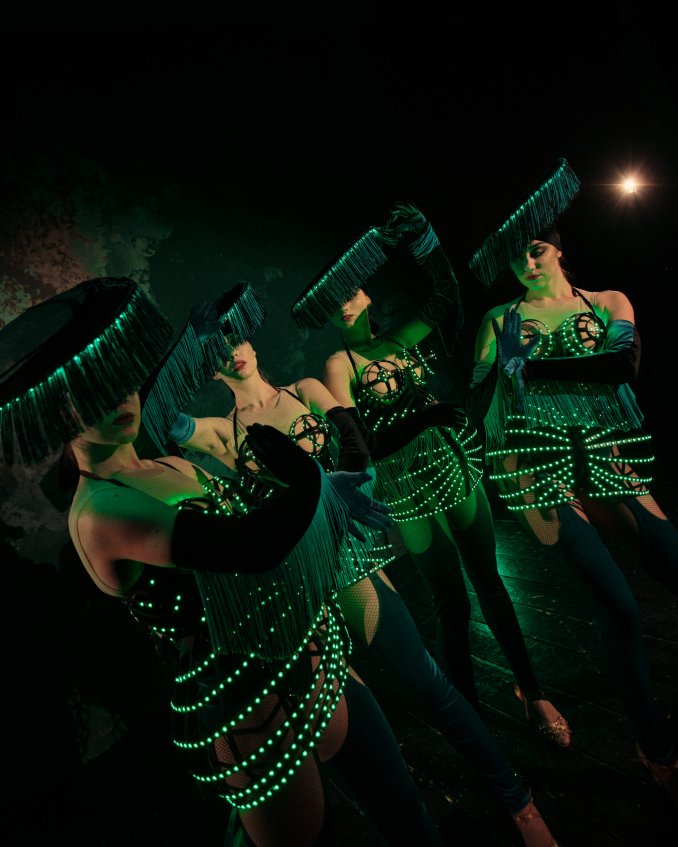 Contacts
Телефон и email
Sladkikh Anastasiya
To get a discount 10% say promo code
"ДЕФИЛЕ"
Cost of services
Average budget:
18 000
Москва, 3 артиста, 3 номера (артисты находятся на площадке 90 минут) мастер-класс с гостями в подарок
* Photos, videos, audio recordings, personal information of the user are his intellectual property.

defile.show
Description
Show-ballet "DefiLe" - a professional dance and light show in Moscow!
Gorgeous girls in chic costumes will give you exclusive dance performances, a storm of emotions, delight and make your holiday unforgettable, leaving even the most sophisticated spectator indifferent! The visiting card of the DefiLe show-ballet is an interactive show with the participation of participants in various dance programs! The show employs only professional dancers of model appearance with extensive stage experience.
---
Like
Share
Link to this page: https://leadbook.ru/en/users/defileshow
---
Эпатажность, отточенные движения, манерность и артистизм. Все это - VOGUE. Лучшее украшение для уникальных мероприятий. Такого Ваши гости еще не видели! Если Вы планируете удивлять с первых минут мероприятия - это то, что нужно!
Что может стать хорошим началом праздника?! Это, конечно, танцевальный номер, который создаст атмосферу и настроение любому событию! Улыбки девушек, горящие глаза, особая энергетика, очарование, роскошные костюмы, музыка и ослепительный танец - «Gatsby». Вот то, что действительно необходимо для открытия любого вечера!
Менуэ́т (фр. menuet, от menu — маленький, незначительный) — старинный народный французский грациозный танец...💃🏼 Но...у нас есть интрига 😏
More in category ballet show