Ведущий Александр Волков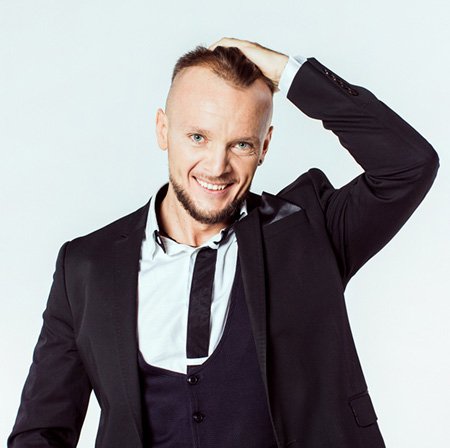 -10%

Contacts
Телефон и email
Volkov Aleksandr
To get a discount 10% say promo code
"VolkovA"
Cost of services
Average budget: 60 000
* Photos, videos, audio recordings, personal information of the user are his intellectual property.

alexwolfeventor
Vkontakte
Description
Смело могу назвать себя профессиональным ведущим, ведь подтвердить мои слова могут сотни крупнейших компаний как в России, так и зарубежом. И ещё сотни счастливых молодожёнов и гостей свадебных торжеств, для которых мне повезло организовывать и проводить мероприятия.
Разработка индивидуальной концепции мероприятия, написание детализированного сценария, отсутствие шаблонов и пошлости в проведении, позитивный настрой и всегда великолепное настроение являются моими основными приоритетами!
---
Program
---
Like
Share
Link to this page: https://leadbook.ru/en/users/VolkovA
---
More in category presenters