Luxury Cover Band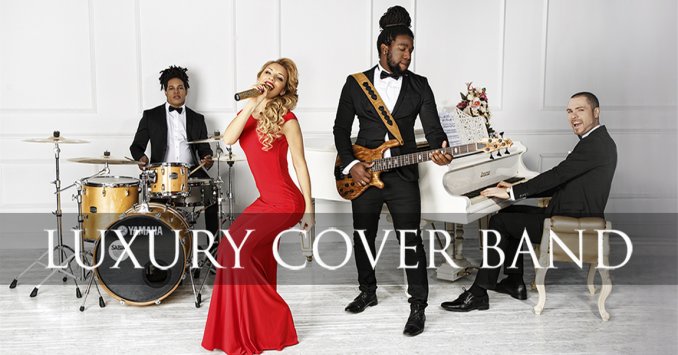 Contacts
Телефон и email
Filatov Mikhail
To get a discount 5% say promo code
"Leadbook with love"
Cost of services
Average budget:
120 000
Выезд в другой город от 150 000 руб. Стоимость оборудования зависит от потребностей мероприятия и необходимого качества и мощности!
* Photos, videos, audio recordings, personal information of the user are his intellectual property.

lcband
Vkontakte
Description
6 professional musicians including 1 female and 2 male vocals !
International team:
Consisting of European and Afro-American musicians and singers that know how to make
everyone enjoy the experience.
We select the most suitable rental sound system, lighting and animation for
specific acoustic conditions of the event area.
We also collaborate with experienced creative sound and lighting engineers.
---
Program
Ретро
Хиты 2000-2015 гг.
Стиляги
Rock'n'Roll
Хиты 90-х
Дискотека 80-x
Джаз 30-х, 40-х гг.
Песни советских времен
Итальянские хиты
Рок
Funk
Acid Jazz
Длительность программы
от 20 минут до 10 часов
---
Like
Share
Link to this page: https://leadbook.ru/en/users/LuxuryCoverBand
---
More in category musicians