Composer Violetta Sluká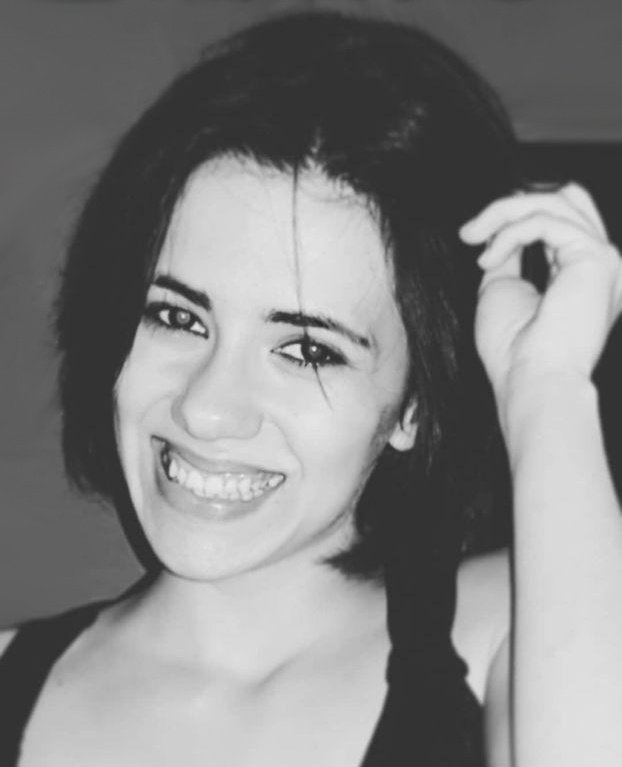 Contacts
Телефон и email
Sluka Violetta
To get a discount 10% say promo code
"INTUITIVE"
Cost of services
Average budget:
contact price
Договорная цена
* Photos, videos, audio recordings, personal information of the user are his intellectual property.

violetta.sluka
Vkontakte
Description
Browse Violetta's music right now: soundcloud.com/violetta_sluka
Violetta has recently turned 18, and despite such a young age she is a very creative, and most importantly, a talented person. Her creativity, like herself, is multi-faceted and extraordinary. She writes music, lyrics and shoots video for her music videos all on her own. The music Violetta writes is exceptionally original, reflecting the soul of its author, sublime and beautiful. Her poetry covers deep and serious topics of a human destiny and the meaning of life. Among other things, Violetta has got an acting talent — she uses her gentle, velvety voice and charming beauty, as if she was the well-known Snow White fairy-tale princess herself.
Wait a moment… Didn't we tell she's got the beauty of the Snow White? It not just that. Besides her fascinating talents, she's also proud of having the look of the famous French singer Alizée whose mentor Mylène Farmer is one of Violetta's favourite artists.
Intrigued? Here are some more facts about Violetta:
• Violetta has been practicing music since she was 13 years old. Some of her very first songs are still stored on her hard drive, patiently waiting for the "right moment".
• She's got her own YouTube channel. For over a year there have been more than 60 thousand views on her channel.
• At first, Violetta performed only covers on her channel, hesitating to publish her own songs.
• Violetta has received neither musical education nor professional singing lessons. She has been learning all the basics just by herself.
• Once Violetta confessed to herself that her "temporary hobbies" had naturally become the most important dream of her life.
---
Program
Violetta is open for almost any of your ideas on her musical talent and creativity!
Contact her to discuss your ideas or business proposals.
---
Like
Share
Link to this page: https://leadbook.ru/en/users/violettasluka
---
🎵 violetta sluká — INTUITIVE [ Promo Music Video 2019 ] 🎵
Performance. Marzhanat Ilyasova « LOVE YOU! »
"Moi Lolita" cover. Spanish.
More in category musicians