Руслан Квак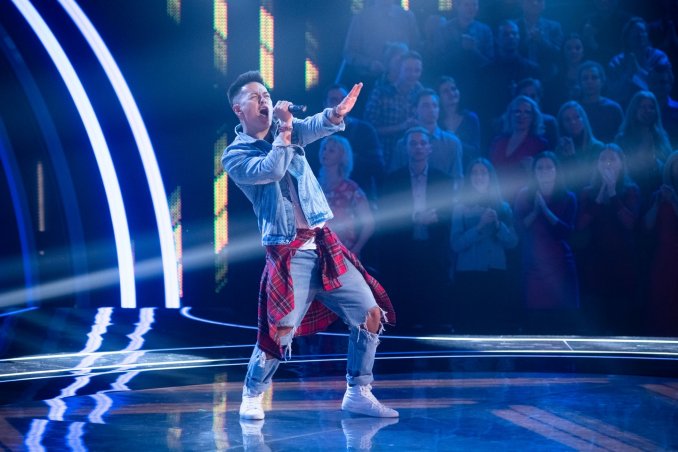 Contacts
Телефон и email
Kvak Ruslan Lavrentevich
To get a discount 10% say promo code
"333"
Cost of services
Average budget:
5000-50000
The minimum order amount is 5.000 rubles. Performance all evening - from 10,000 rubles. ☎ Call !! To discuss the terms of cooperation ..
* Photos, videos, audio recordings, personal information of the user are his intellectual property.

ruslankvak
Vkontakte
Description
✔ Professional musician, singer, pianist. Graduate of the Moscow State Institute of Culture in special. (pop-jazz singing). The winner of numerous national and international music competitions, a diploma from the People's Artist of the USSR - Eugene Doga, a participant in the television project "X-Factor", "Well, all together!" I play in different genres from Retro to Jazz and Salsa, in 17 languages ​​of the World. I will perform at any level of the event (Wedding, Anniversary, Birthday, Graduation, etc.)
---
Program
Blur – Song 2
Aerosmith - Don't wanna miss a thing (Db)
Bruno Mars - Uptown Funk (Сm)
Bruno Mars – Just the way you are (D)
J.Brown - I feel good
Maroon 5 - This love
Maroon 5 - Sugar
John Newman - Love Me Again (Fm)
Pharrell Williams – Happy (Em)
Pharrell Williams - Get Lucky
Tom Jones - Sex Bomb
Chuck Berry - Johnny be Goode
Bill Haley - Rock around the clock
BON JOVI - It's my life (Bm)
Michel Telo - Nosа
Modern Talking - No face, no name, no number
Enrique Iglesias - Bailamos
Enrique Iglesias - Hero
Enrique Iglesias - Bailando
Ritchie Valens - La Bamba
Luis Fonsi – Despasito (Am)
Ed Sheeran - Shape of you
Michael Jackson - Black or White
Ricchi e Povery – Mama Maria
Imany - Don't be so shy
Besame mucho
Макс Барских – Туманы
Мумий Тролль – Невеста
Руки Вверх - 18 мне уже
Ленинград – WWW
Ленинград – Лабутены
Ю.Антонов – Летящей походкой (Dm)
Браво – Вася
Браво –Оранжевый галстук
Браво – Лучший город земли (С)
Браво – Любите девушки (С)
Браво - Я то, что надо
Браво - Московский бит
Кузьмин - Королева красоты
Земляне - Трава у дома
И.Дорн - Ненавижу
Сдобшисдуб – Видели ночь (А)
Леприконсы - Хали-Гали
Машина времени - Мой друг играет блюз
Градусы - Голая
Крид - Самая, Самая
Виктор Цой - Группа крови
Г.Лепс – Рюмка водка на столе
Бумбокс - Вахтерам (Gm)
Кузьмин - Сказка в моей жизни
Eagles - Hotel California (Am)
R.Kelly - I believe I can fly (С)
Boyz 2 Men - End of the road (D)
Звери - Все, что тебя касается
Звери - Районы, кварталы
Ф.Киркоров - Цвет настроения синий
Билан - Держи
---
Rider
• Provide parking in the immediate vicinity of the concert venue.
• The artist is provided with a dressing room. The dressing room should be located in the same building as the concert hall, at an easily accessible distance from the stage, access to it should not pass through the auditorium.
• Before the start of the performance, put mineral water without gas on the stage.
• If the artist is at the event for more than 3 hours, the inviting party should provide snacks (sandwiches, fruits, vegetables), hot meals and hot drinks to choose from.
• In case of traveling beyond the MKAD for more than 20 km., The receiving party must provide 2 meals a day (lunch and dinner).
• If the artist moves to another city or another country. The customer pays for train, plane tickets. Provides a place to stay (hotel, apartment). 3, 4 meals a day. The dressing room in which are obligatory: a table, chairs, a mirror, an iron, clothes hangers, tea, coffee, snacks.
• The inviting party must ensure the safety of the artist's health and property throughout their stay at the event, as well as during the performance.
---
Like
Share
Link to this page: https://leadbook.ru/en/users/romeo131313
---
Performance on a vocal show "Well, all together!". On the TV channel Russia 1
More in category singers