Konstantin Kirich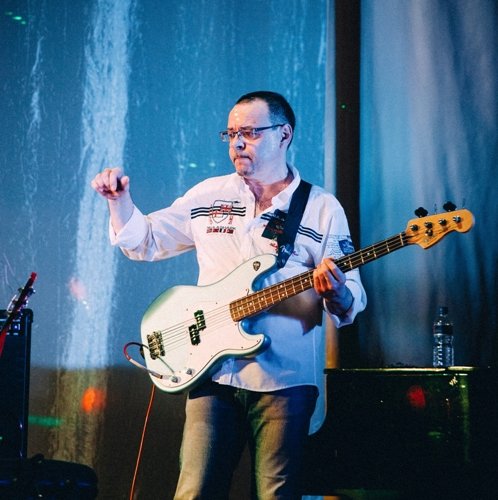 Contacts
Телефон и email
Kiryukhin Konstantin Nikolaevich
To get a discount 10% say promo code
"718505"
Cost of services
Average budget:
50000
Комфортный звук на сцене
* Photos, videos, audio recordings, personal information of the user are his intellectual property.
Description
Музыкант с 35-летним стажем, бас-гитарист, автор текстов. Автор электронных композиций в стиле disco-latino-house с использованием множества живых инструментов. В процессе записи находится новый альбом на русском языке с воздушным легким женским вокалом "В метре над землей".
---
Like
Share
Link to this page: https://leadbook.ru/en/users/konstantinkirich
---
Konstantin Kirich - музыка, слова, вокал https://soundcloud.com/konstantin-kirich2 В клипе использованы фрагменты короткометражного фильма Сергея Вейде "Отражение"
Konstantin Kirich - музыка, слова, вокал https://soundcloud.com/konstantin-kirich2 Видеограф Алексей Виноградов - http://vk.com/elitvideo
https://soundcloud.com/konstantin-kir... http://konstantinkirich.bandcamp.com/ Монтаж - Александра Кирюхина - http://www.moscowscreen.com/ Использованы фрагменты анимационного фильма Рината Тимеркаева - http://www.youtube.com/user/Timerkaev
More in category musical groups