"FUNBERRY" coverband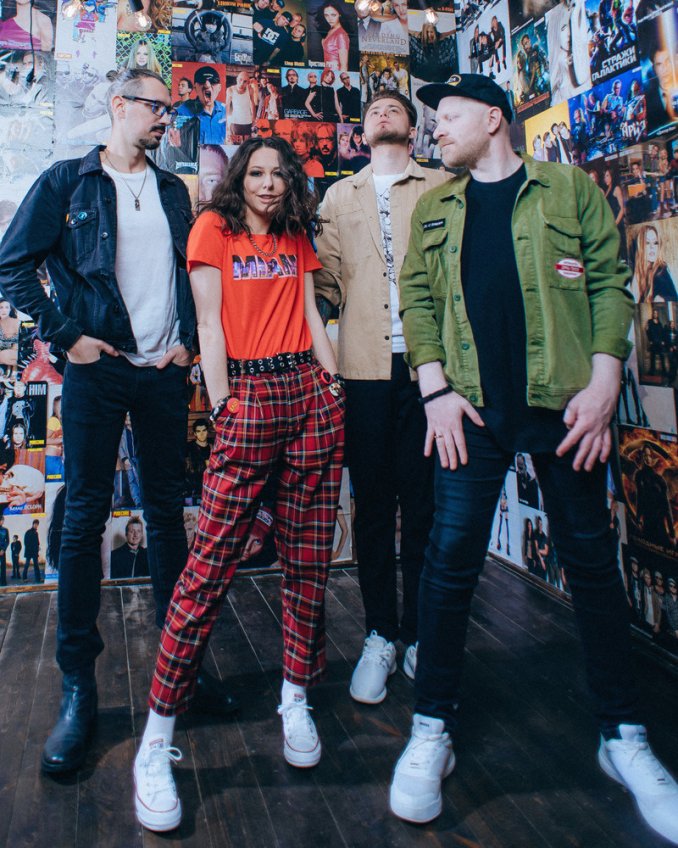 Contacts
Телефон и email
FUNBERRY
To get a discount 5% say promo code
"ХОЧУ РОК-КОНЦЕРТ"
Cost of services
Average budget: 100 000
* Photos, videos, audio recordings, personal information of the user are his intellectual property.

funberry_cover_band
Description
FUNBERRY - pop-rock coverband from Moscow with female lead singer. The band reproduces the atmosphere of a rock concert, preserving the original drive and sound of the songs and conveying the spirit of the times.
---
Program
ROCK:
A u mine — Arctic Monkeys
Back in USSR — The Beatles
Behind blue eyes — Limp Bizkit
Clint Eastwood - Gorillaz
Come together — Beatles/Aerosmith
Don't speak — No Doubt
Every breath you take — Sting
Feel good — Gorillaz
Eye of the tiger — Survivor
Faith — Limp Bizkit
Girlfriend — Avril Lavigne
Hard times - Paramore
Heart of Glass — Blondie
Highway to hell — AC/DC
I love rock-n-roll — Joan Jett
I love u baby — Muse
I want to break free — Queen
I'm believer — Smash Mouth
Living in a world without you - The Rasmus
Kensington - Island
Knockin' on heaven's door — Bob Dylan
Listen to your heart — Roxette
Misery business - Paramore
My favourite game — The Cardigans
One of us — Joan Osborne
Pretty Fly (For a White Guy) — The Offspring
Rocknroll queen — The Subways
Seven nation army — The White Stripes
Smells like teen spirit — Nirvana
Sk8er boy - Avril Lavigne
Still into you - Paramore
Somebody to love — Jefferson Airplane
Song 2 — Blur
Take on me — A-Ha
The only exception - Paramore
Venus — Shocking Blue
Californication — RHCP
Zombie — The Cranberries
Whats up — 4 non blondes
99 luftballons - Goldfinger (cover Nena)
POP:
Adventure of a lifetime — Coldplay
All that she wants — Aсe of base
Angels — Robbie Williams
Bad guy — Billie Eilish
Billie Jean — Michael Jackson
Black or white — Michael Jackson
Can't stop the feeling — Justin Timberlake
Cake By The Ocean — DNCE
Girls just wanna have fun — Cyndi Lauper
Hit the road Jack — Ray Charles
Hot'n'cold — Katy Perry
I kissed a girl — Katy Perry
I'll be there for you — The Rembrandts ost «Друзья»
Lets get it started — The Black Eyed Peas
Livin la vida loca (pop-rock vers) — Ricky Martin
Objection — Shakira
Rolling in the deep — Adele
Sugar — Maroon 5
Sweet dreams — Eurythmics
This love — Maroon 5
Torn — Natalie Imbruglia
U+ur hand — P! nk
Wannabe — Spice Girls
---
Like
Share
Link to this page: https://leadbook.ru/en/users/kaver-gruppa-FUNBERRY
---
Мумий тролль - Малыш (cover Кино)
More in category groups