Кавер-группа "Fun-Tastic"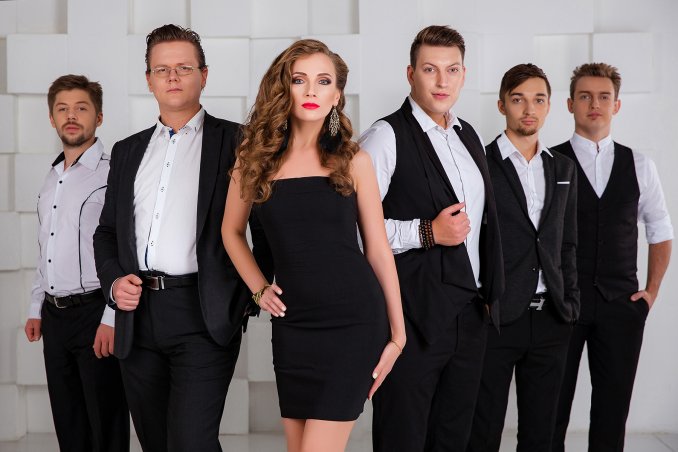 Contacts
Телефон и email
Kurovtsev Roman
To get a discount 10% say promo code
"lovefuntastic"
Cost of services
Average budget: 70000
* Photos, videos, audio recordings, personal information of the user are his intellectual property.
Vkontakte
Description
Мы - команда профессиональных музыкантов, которые ставят себе целью качественное исполнение композиций, максимально близкое к оригиналу. В нашем репертуаре имеются эксклюзивные композиции, которые не исполняет больше ни одна кавер-группа. Основная наша направленность это современная танцевальная музыка, но также у нас в программе есть lounge, rock, jazz и ещё много всего. Мы зажигаем любую публику и делаем это с удовольствием!
---
Program
Мы можем исполнить всё))
Программа "CLUB DANCE"
Программа "Rhythmic Lounge"
Программа "Rock"
Программа "Legendary 80th"
Программа "Лихие 90-е"
Программа "ALL THAT JAZZ"
---
Rider
нам необходимы 4 напольных сценических монитора, 4 микрофонные стойки, 2 гитарные и 1 клавишная.
У нас есть свои электронные барабаны, микшерный пульт, постоянный звукорежиссёр. Всё это включено в стоимость.
Благодаря электронным барабанам мы можем звучать как очень тихо так и очень громко))
---
Like
Share
Link to this page: https://leadbook.ru/en/users/funtastic
---
Calvin Harris feat. John Newman – Blame Fergie feat Q-Tip & GoonRock – A Little Party Never Killed Nobody Л. Агутин и В. Пресняков – Аэропорты Elvis Presley vs. Jxl – A Little Less Conversation (Fun-Tastic Mix) Chaka Khan & Rufus – Ain't Nobody (Fun-Tastic Remix) Eric Prydz vs. Pink Floyd – Proper Education Gorgon City feat. Katy Menditta – Imagination Disclosure – Holding On (feat. Grego...
More in category musical groups