THE FIVE FINGERS COVER BAND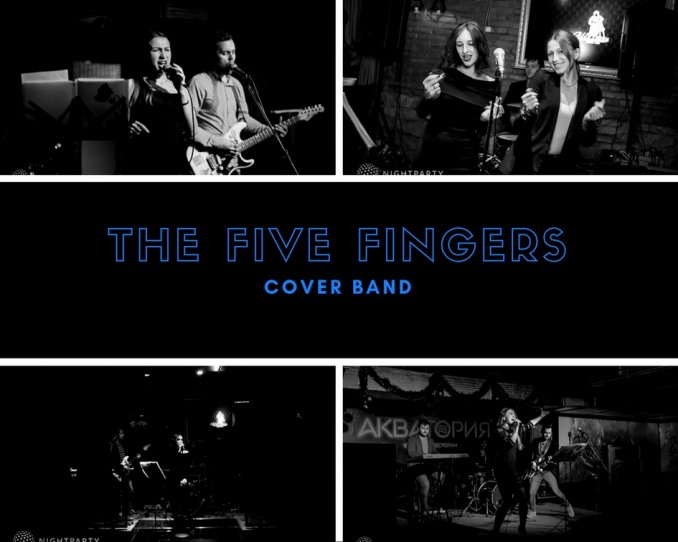 Contacts
Телефон и email
Razinkina Kseniya Vitalevna
To get a discount 10% say promo code
"FIVE FINGERS "
Cost of services
Average budget:
16000
Оплата обговаривается индивидуально для каждого заказчика. Подстраиваемся под любой бюджет.
* Photos, videos, audio recordings, personal information of the user are his intellectual property.

fivefingerscoverband
Vkontakte
Description
FIVE FINGERS COVER BAND - это совокупность профессионализма, таланта и безграничного драйва!
---
Program
Исполнение каверов на известные треки. Репертуар постоянно обновляется. Подстраиваемся под формат мероприятия и заведения.
---
Like
Share
Link to this page: https://leadbook.ru/en/users/fivefingerscoverband
---
More in category musical groups