Коллектив бального танца Sunrise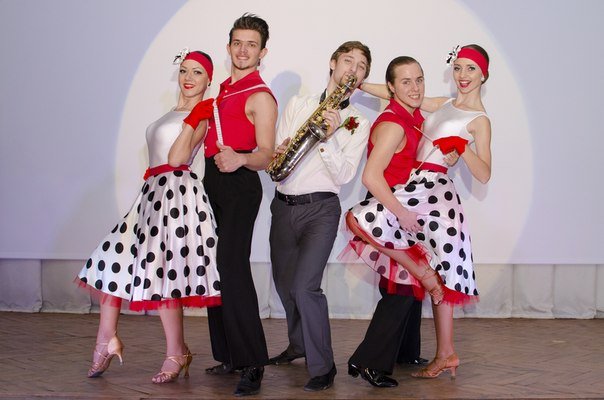 Contacts
Телефон и email
Zanina Yuliya Igorevna
Cost of services
Average budget: 2 пары 1 номер - 5000р., 1 пара 1 номер - 3000р.
* Photos, videos, audio recordings, personal information of the user are his intellectual property.
Vkontakte
Description
Коллектив бального танца Sunrise подарит незабываемое танцевальное настроение вашему празднику.
В репертуаре коллектива множество шоу – номеров, как классической программы бальных танцев, так и смешанной хореографии.
---
Program
Волшебный кукольный вальс, заводная бразильская самба, ча-ча-ча с элементами хореографии М. Джексона, зажигательный рок-н-ролл, увлекательный номер в стиле Чикаго – все это, и многое другое, подарит вам неповторимые эмоции и улыбки. Еще мы можем предложить различные мастер-классы, флешмобы с участием гостей мероприятия, встречу и тематическое сопровождение праздника. Не забудьте удивить своих гостей уникальным шоу «Танцы со звездами», где каждый участник это звезда, танцующая с профессионалом. Также мы предлагаем постановку номеров: свадебный танец, корпоративный танец, специальная постановка для вашего праздника от нашего коллектива.
---
Like
Share
Link to this page: https://leadbook.ru/en/users/filonenkozzz
---
More in category ballet show