Russian Army Choir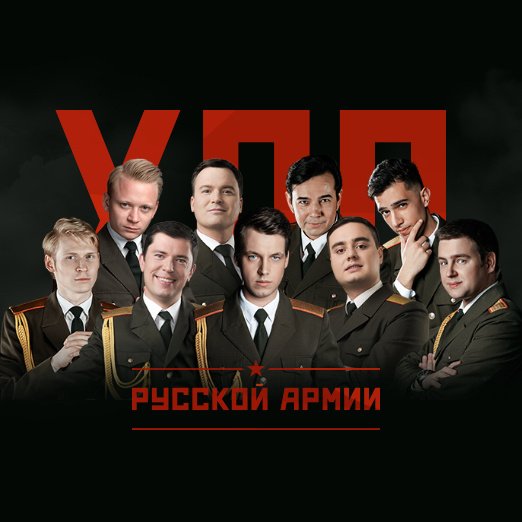 Contacts
Телефон и email
Markov Kirill Andreevich
* Photos, videos, audio recordings, personal information of the user are his intellectual property.

armychoir
Vkontakte
Description
The Russian Army Choir is a vocal group from St. Petersburg, breaking all ideas about what a military ensemble should be.
It's no secret that for decades, the majority of Russian citizens repertoire a song and dance ensemble of the Russian or red army has been associated with bravura and patriotic marches, sad melodies and folk songs. Of course, both classical and patriotism remained in the ensemble's repertoire, but this creative military choir performs world-famous hits, such as Skyfall, Get Lucky or The Show Must Go On, at a high professional level.
The price of success of the vocal group is determined by the ability of soloists to integrate into the existing environment, so that the songs performed by them are interesting not only for a narrow circle of connoisseurs, but also for all segments of the population. but all over the world.
---
Program
В репертуаре вокального коллектива "Хор Русской Армии" более 130 песен.
Репертуар тематически разделён на 6 блоков:
1. Патриотические песни
2. Русские народные песни
3. Песни военных лет
4. Песни о море
5. Песни советской эстрады
6. Современные российские и зарубежные хиты
---
Like
Share
Link to this page: https://leadbook.ru/en/users/armychoir
---
Эпичное выступление на капитал-шоу "Поле Чудес"
Знаменитая русская народная песня "Калинка"
Музыкальный сюрприз на передаче "Давай Поженимся"
More in category musical groups