Бармен-шоу от топ-10 барменов России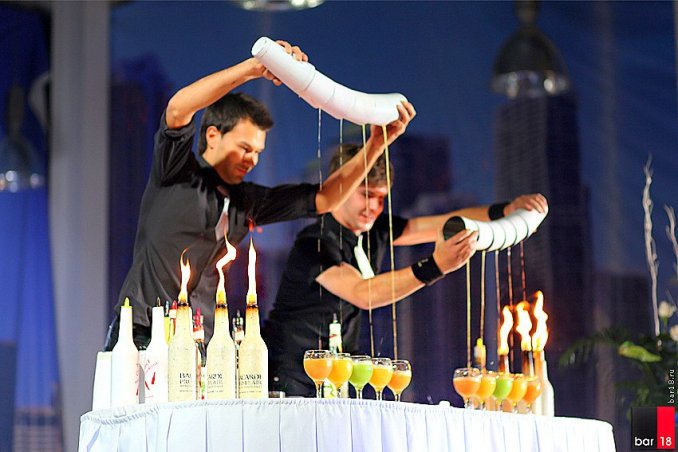 Contacts
Телефон и email
Cheronov Kirill Aleksandrovich
To get a discount 10% say promo code
"флейринг"
Cost of services
Average budget:
5000
Без учёта дороги и агентских
* Photos, videos, audio recordings, personal information of the user are his intellectual property.

Kirill_Chernov_party...
Vkontakte
Description
Яркое шоу, с элементами жонглирования, акробатики, иллюзии... в шоу присутствует отдельная большая часть интерактива с гостями.
---
Rider
Шоу+интерактив, общая длительность номера и интерактива 20-25 минут. Стоимость 5000 р.
---
Like
Share
Link to this page: https://leadbook.ru/en/users/Partybar
---
Яркое шоу, с применением техники жонглирования, акробатики и фокусов. В шоу есть, отдельная интерактивная часть с гостями мероприятия .
More in category original genre