Magic tricks show is a completely new unique format of the show where bright tricks visual magic will blow up your event with good emotions!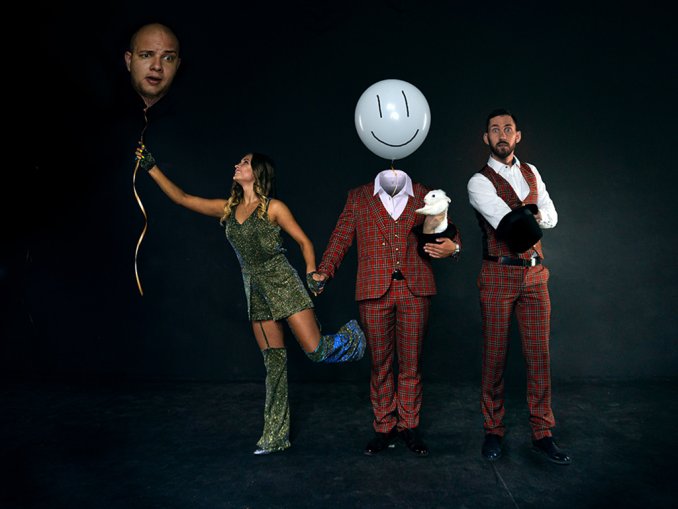 Contacts
Телефон и email
Kotelnikov Ivan Vasilevich
To get a discount 10% say promo code
"Лидбук"
Cost of services
Average budget:
50000
Standard show program
* Photos, videos, audio recordings, personal information of the user are his intellectual property.

mageex
Vkontakte
Description
4 professional artists: 2 illusionists (members of the International Magicians Society (IMS). Participants of international competitions of illusionists. Members of the Russian Association of Illusionists (RAI)). And 2 assistant acrobats (masters of sports of international class, participants of international dance competitions)
Real magic and grace on Your holiday! The show is suitable for any event:
Weddings
Anniversary's
Corporate party
Secular party
Friendly companies
and children's holidays
Mageex illusion and acrobatic show is a unique magic show for your holiday!
♦ 10 years of experience, more than 1000 performances
♦ In the Arsenal of more than 1000 different tricks and illusions
Exclusive numbers, the best illusions and tricks, disappearing, moving and multiplying objects, mentalism, and hypnosis - all this you can see with your own eyes
* Twice as much magic!
Also a professional magician illusionist Mageex will prepare individual and exclusive shows programs and drawings for holidays and events:
- Illusionist or groom will reveal the bride from nowhere
- The head of the company will make an epic appearance on the stage and surprise his colleagues
- The wife can saw the husband and put it back together
- The child will be able to get a rabbit out of a hat, or Vice versa?
- Raffles for guests, friends, and more!
- Joy, emotions and delight-we guarantee!
You can order a magician in any region of Russia, we work all over the world. Check available dates by phone.
► We will help you make your event amazing and unforgettable! We will select the optimal show program for Your holiday and under Your budget.
► When ordering a magic show-30 minutes of performance as a gift!
Guarantee of surprise — or we will refund your money.
Prices for each format of the show will be discussed individually. Call and order the best illusion show for Your holiday!
---
Like
Share
Link to this page: https://leadbook.ru/en/users/Mageex
---
Шоу фокусов Mageex - это абсолютно новый уникальный формат шоу в котором яркие трюки и визуальная магия взорвут добрыми эмоциями Вашем мероприятие!
The Greatest Showman - Величайший шоумен
More in category illusionists, magicians