Lafaré - ансамбль французской музыки!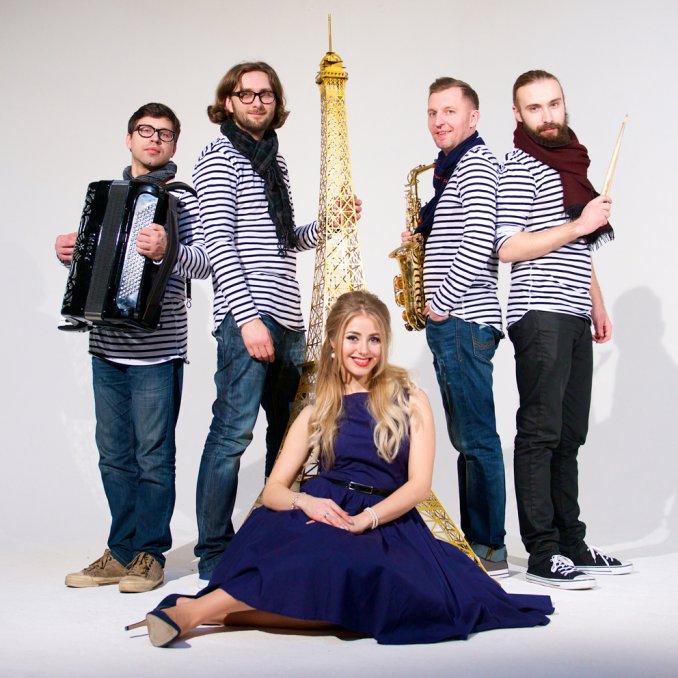 Contacts
Телефон и email
Ostrovskiy Valentin
Cost of services
Average budget: 20000
* Photos, videos, audio recordings, personal information of the user are his intellectual property.

lafare_france
Vkontakte
Description
Самый аутентичный ансамбль французской ретро-музыки и французского джаза в Москве!
Мы исполняем самые известные и популярные во всём мире французские песни из репертуара Édith Piaf, Dalida, ZAZ, Yves Montand, Charles Aznavour, Joe Dassin и многих других знаменитых шансонье, а также музыку французского кино!
Ансамбль Lafaré - это всегда оригинальный подбор репертуара, профессиональные музыканты мирового уровня, и полностью живой звук! Мы всегда готовы к сотрудничеству, и мы будем очень рады придать любому Вашему празднику изысканный французский оттенок!
---
Like
Share
Link to this page: https://leadbook.ru/en/users/Lafare
---
Новое промо-видео от ансамбля Lafaré для ценителей настоящей французской музыки!
More in category musical groups