Японские барабанщики "TAIKO IN-SPIRATION"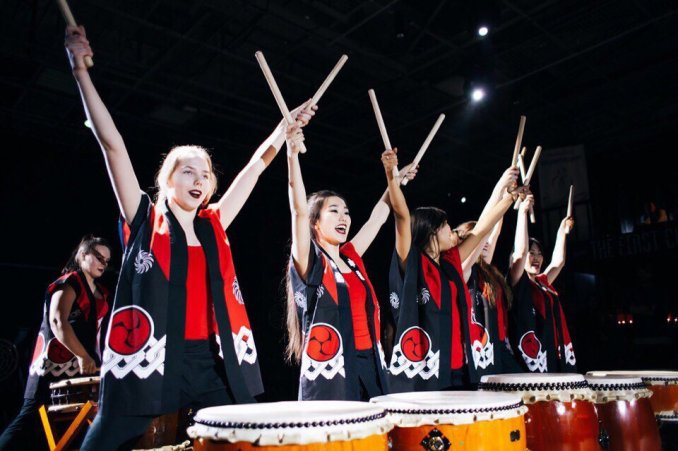 Contacts
Телефон и email
Bakhterova Larisa Anatolevna
Cost of services
Average budget: от 45000 рублей
* Photos, videos, audio recordings, personal information of the user are his intellectual property.

taiko_inspiration
Vkontakte
Description
Taiko in-Spiration — это уникальное азиатское барабанное шоу, не имеющее аналогов в России.
Мы появились на свет в 2011 году, вдохновлённые звуком и ритмами японских барабанов тайко. В нашем репертуаре по-настоящему «ударные» народные фестивальные композиции и современные барабанные ритмы. Шоу программы погружают зрителей в атмосферу Загадочной Азии и заставляют их сердца биться в такт с барабанами!
У нас уже:
▪ более 30 шоу номеров
▪ выступления на главных площадках страны
▪ участие в масштабных и значимых мероприятиях
▪ сотрудничество с 15 известными азиатскими брендами
▪ 3 совместных клипа с популярными исполнителями
▪ 7 гастрольных туров по городам России
Что вас ждет?
▪ Динамичное барабанное шоу
▪ Яркие танцы
▪ Гейши и самураи
▪ Герои пекинской оперы
▪ Ростовые куклы
▪ Интерактивы и мастер-классы
---
Program
Блок номеров (от 5 до 20 минут)
Шоу-номера:
Sakura Blossom (5 минут)
Kitsune Dance (8 минут)
China Fusion (10 минут)
Воины Драконы (8 минут)
Китайские Болванчики (8 минут)
Шоу-программы (1 час):
Море Синего Леса
Японские Сезоны
---
Rider
http://taiko.moscow/wp-content/uploads/2017/08/TAIKO-in-Spiration.pdf
---
Like
Share
Link to this page: https://leadbook.ru/en/users/JAPAN666
---
More in category musical groups