Андрей Попов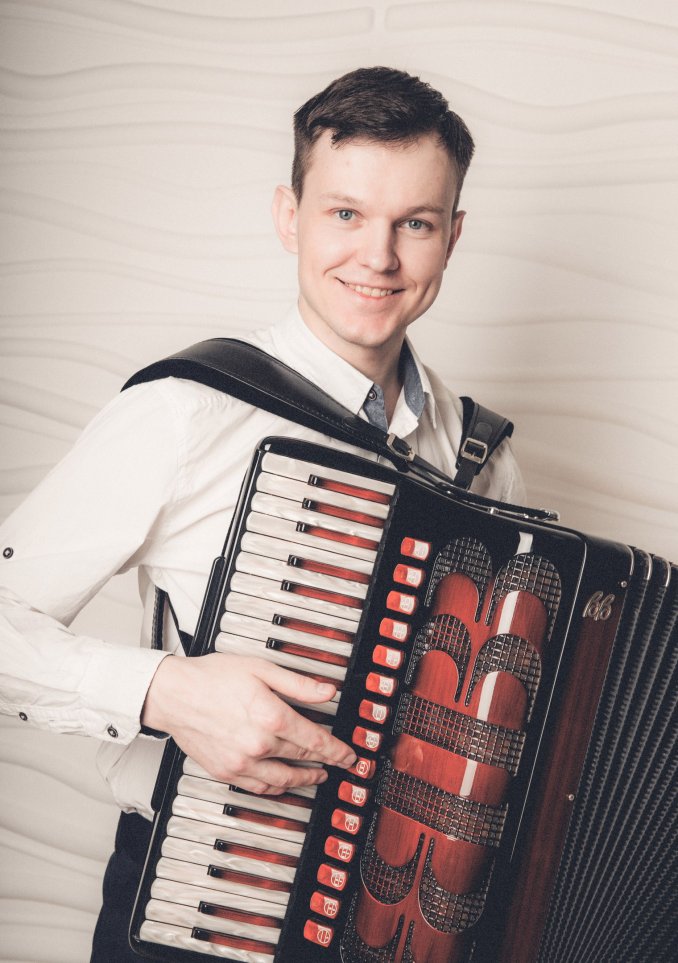 Contacts
Телефон и email
Popov Andrey Mikhaylovich
Cost of services
Average budget:
4000
4000р. - 1 час
* Photos, videos, audio recordings, personal information of the user are his intellectual property.
Vkontakte
Description
Андрей Попов - профессиональный аккордеонист с большим опытом работы на мероприятиях различного уровня.
---
Program
Популярные мелодии, босса-нова, самба, баллада, джазовые стандарты, музыка французских улиц, авторские композиции и обаяние исполнителя создадут приятную атмосферу на Вашем празднике.
---
Like
Share
Link to this page: https://leadbook.ru/en/users/AndreyPopov
---
Андрей Попов - Летняя босса-нова
Андрей Попов - Аккордеомания
More in category musicians