Леди фуршет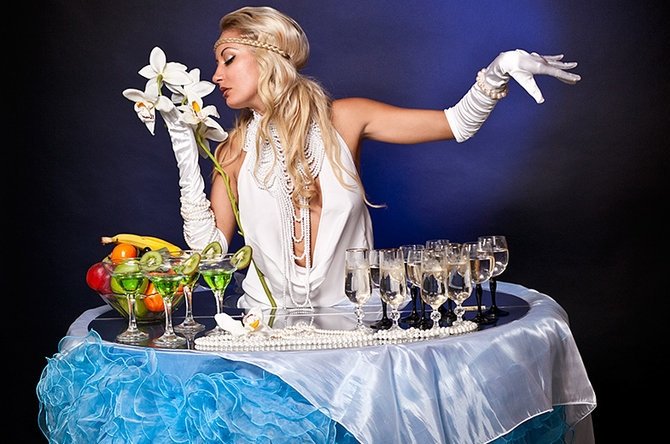 Contacts
Телефон и email
Igor
Cost of services
Average budget: 5000
* Photos, videos, audio recordings, personal information of the user are his intellectual property.
Description
Леди-фуршет - это круглый, мобильный стол, обычно используемый в момент, когда гости ожидают виновников торжества, чтобы скрасить ожидание. На этот стол выставляется аперитив (шампанское, вина, канапе...). В центре стола стоит очаровательная девушка в корсете, сам стол фактически является ее платьем.
Пригласив Леди-фуршет к себе на праздник, Вы, несомненно, обеспечиваете хорошее настроение себе и своим гостям! Это будет самый оригинальный фуршет, на котором Вы побывали!
---
Like
Share
Link to this page: https://leadbook.ru/en/users/7uu5uru
---
More in category original genre