DJ Rokit - The DJ you're looking for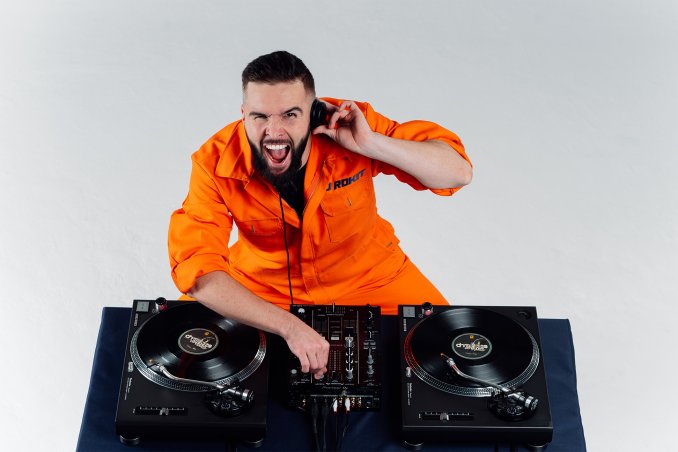 Contacts
Телефон и email
Igor Paletskiy DJ Rokit
To get a discount 1% say promo code
"SERDYUCHKA"
Cost of services
Average budget:
15000
DJ - 40$ per hour DJ + Sound Equipment + Disco Light - 50$ per hour DJ + Sound Equipment + Disco Light + Karaoke + Fog Machine - 70$ per hour
* Photos, videos, audio recordings, personal information of the user are his intellectual property.

rokit.dj
Vkontakte
Description
DJ Rokit is a professional multi-format DJ, a welcome guest of closed moscow's parties. Plays in styles Mash-Up (popular music, hits), House, Tech House, Nu Disco, Disco, Funk, Hip nor, Rock & Roll, Jazz, Lounge.
DJ Rokit performed at events with many musicians and show business stars: Leningrad, Egor Kreed, Polina Gagarina, Loboda, Ivan Urgant, Zveri, Bratya Grim, Valery Syutkin, Sergey Zhukov, Mitya Fomin, DJ Smash, DJ Groove, DJ Vini, Serge Devant, Fly Project. Played at events of Apple, Gazprom, Philip Morris, Cordiant, Rosatom, S7 Airlines, IKEA, ROSBANK, VTB, BMW, LEGO, KFC, Inmarko, L'etoile. Cooperates with the largest Event agencies in Moscow.
https://djrokit.ru
---
Like
Share
Link to this page: https://leadbook.ru/en/users/rokit-dj
---
Ольга Бузова - Swipe (DJ Rokit Remix)
More in category dj