Viktor Doroshenko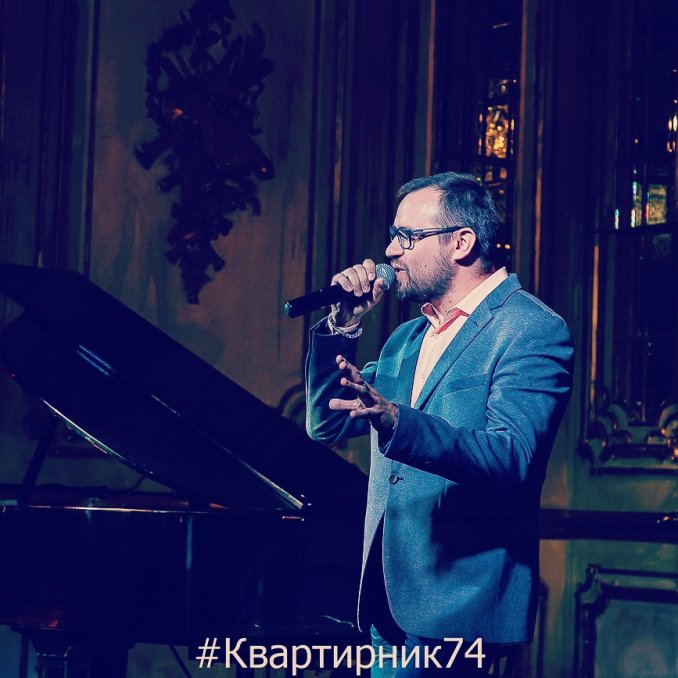 Contacts
Телефон и email
Viktor Doroshenko
To get a discount 5% say promo code
"Victor Singer"
Cost of services
Average budget:
10 000
Three blocks of five songs. Leading - from 15,000.
* Photos, videos, audio recordings, personal information of the user are his intellectual property.

away.php
Vkontakte
Description
My name is Victor Doroshenko. I am actively involved in celebrations of various sizes. Behind a huge experience. In combination with brutal appearance and charisma, I guarantee that your holiday will be held in one breath and you will get a lot of unforgettable impressions! And as a gift from me you will enjoy live vocals.
---
Program
Repertoire:
Dima Bilan - Lightning
Mot feat. Ani Lorak - Soprano
Max Barsky - Mists
Vladimir Kuzmin - Hey, Beauty
Agatha Christie - Like a War
MOZGI - Atyatya
Max Barskikh - I want to dance
Alekseev - The Drunken Sun
Express - Dreamer
Leningrad - In St. Petersburg to drink
Zdob Si Zdub - Seen the night
Grigory Leps - The Best Day
Quest Pistols - In the first place
Hi-Fi - Seventh Petal
Egor Creed - I like
Bravo - Road to the Clouds
Dominic Joker - If You Are With Me
Dumps - There is no way out
Max Barsky - My Love
Mot - Day and Night
Egor Creed - Alarm Clock
Elsa's Ocean - Just Men
Max Barsky unearthly
Dima Bilan - Hold
Hands Up - My Baby
Alexander Marshall - Downpour
Victor Tsoi - A Star Named the Sun
Beetles - Tanker
Leprechauns - Hali Gali
Leningrad - www Leningrad
Aviator - Grass by the House
Hi-Fi - Not given
Grigory Leps - A Glass of Vodka
KreeD - The Most, The Most
Max Barsky - Girlfriend-night
Elsa's Ocean - In the Sky
Estradarada - Vita needs to go out
Beasts - Neighborhoods
Rock Islands - Don't Say Anything
Sergey Lazarev - In the Heart
Alekseev - Oceans of Steel
Animal Jazz - Three Stripes
Mitya Fomin - Everything will be fine
MOZGI - Bartender
MOZGI - Love
MOZGI - Love
MOZGI - Hit of my summer
Quest Pisto; s feat. Monatik - Wet
Aviator - Flying Gait
Alexander Barykin - Bouquet
Anton Belyaev - Will you ever come back again
Arthur Pirozhkov - Chika
Bi-2 - Whiskey
Bi-2 - The Fool
Bi-2 - Hipster
Dima Bilan - Sick of you
Bravo - Vasya
Bravo - I am what I need
Makeup Brothers - Eyelashes
Valery Meladze - Contrary to
Valery Leontiev - I am freezing
Volga-Volga - Grizzly Night
Yegor Creed - Close Your Eyes
Beasts - to you
Ivanushki International - Also a part of the universe
Kar-man - Music is always
Carmen - San Francisco
Leonid Agutin - I will always be with you
Sawmill - White Swan
Lyapis Trubetskoy - I won't forget you soon
Max Barsky - Make It Louder
Nikolay Baskov - Birthday
Nikolay Noskov - I love you
Elsa's Ocean - I won't give up without a fight
Sergey Lazarev - You are the only one
Semantic Hallucinations - Forever Young
Semantic Hallucinations - Stars 3000
Spleen - Romance
Philip Kirkorov - The mood color is blue
Shura - Summer rains are noisy
---
Rider
1. Microphone Shure SM58 / Shure Betta57 / AKG D5
2. Switching wires
3. Microphone stand straight, microphone stand type crane
4. Water 3 liters without gas
5. Dinner
---
Like
Share
Link to this page: https://leadbook.ru/en/users/Viktor-Doroshenko
---
Виктор Дорошенко - Даже если ты уйдешь Cover
Виктор Дорошенко - Сделай громче Cover
More in category presenters