lazernoe shou SPACE PROJECT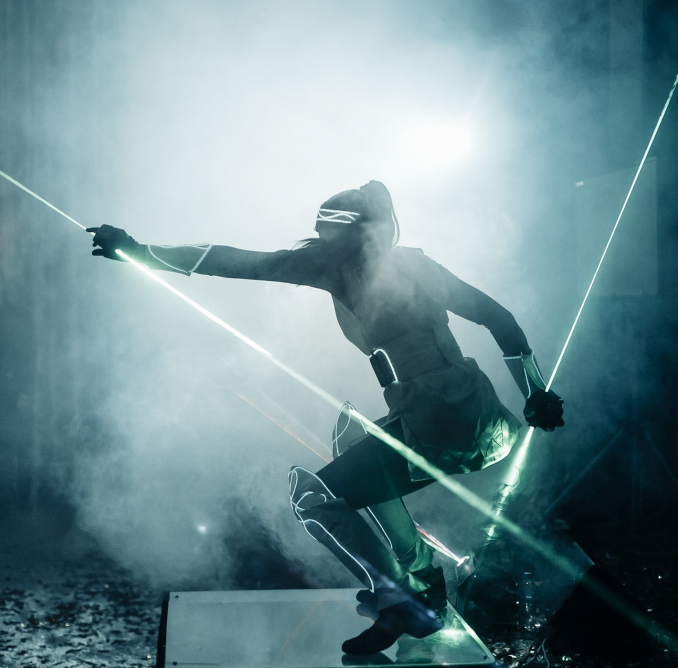 Contacts
Телефон и email
Stepanova Mariya Aleksandrovna
Cost of services
Average budget:
Обсуждается по телефону
Discussed by phone
* Photos, videos, audio recordings, personal information of the user are his intellectual property.

spaceproject.show
Vkontakte
Description
---
Program
Laser man laser show. The confrontation of two energies: women and the flow of light. In the hands of LaserWoman rays are controlled: they are refracted to grow out of the darkness, disappearing vnikuda are redirected to the viewer. The brain refuses to believe what he saw, and the heart enthusiastically freezes!
Laser show Love Story. Light, dance, love... The show Love Story is performed by a Duo of professional dancers. The viewer enjoys beautiful choreography, grace of artists and powerful visual effects
---
Rider
Technical requirements for Laser show Woman:
- the distance to the viewer is not less than 3 meters
- 220 V mains connection
- full or partial darkening of the room
Technical requirements for the show Love Story:
- the size of the stage is not less than 6 meters deep and 4 meters wide
- connection to 220V network
- full or partial darkening of the room
Household requirements to show Project Space:
- spacious dressing room for 3 people with mirror, chairs, hangers, socket
- water without gas, coffee, tea
---
Like
Share
Link to this page: https://leadbook.ru/en/users/lazernoe-shou-SPACE-PROJECT
---
More in category light show