Brilliant Cover Band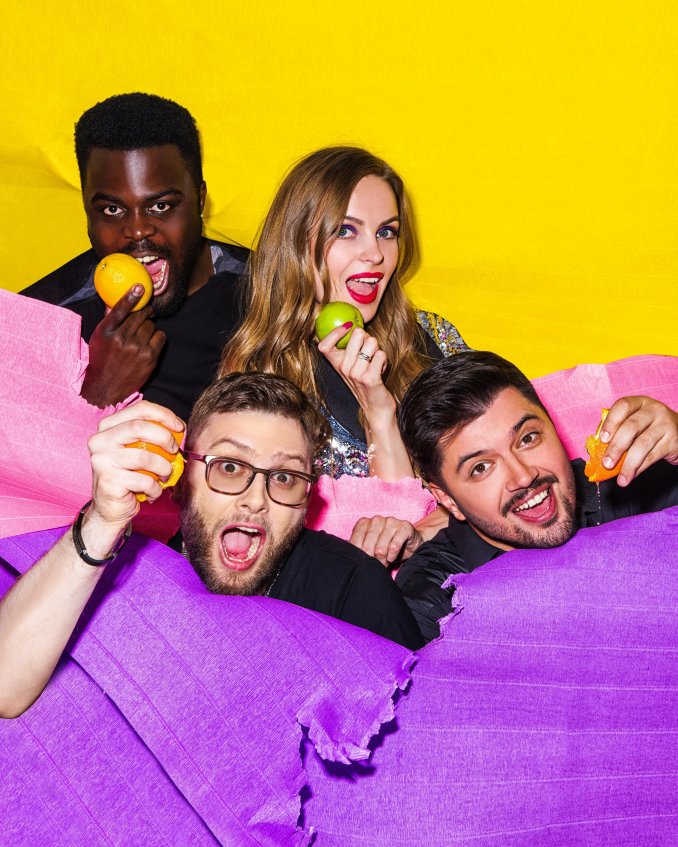 Contacts
Телефон и email
Kaver gruppa Luxury Band
To get a discount 10% say promo code
"brilliantLeadBook"
Cost of services
Average budget:
100000
90 minutes 6 members on the stage:male and female singers & 4 musicians
* Photos, videos, audio recordings, personal information of the user are his intellectual property.

brilliantband
Vkontakte
Description
One of the best cover bands of Moscow.
-Male and female vocals
-Professional musicians
- Huge track list
-100% live sound
---
Program
A lot of pop and rock songs all over the world!
---
Rider
Technical Rider "Brilliant Band" 2020
1) PA : Line Array system , depends on the sizes of the restaurant, but not less than 2 SUB (15' or 18') and 2 tops (12' or 15')
2) Digital mixing console : Yamaha CL5, CL3,QL3,QL5 (or we can bring our own console, if you don't have)
3) 2 analog monitor consoles and 4 in – ear monitoring systems , like Senhizer G3.
4) Acoustic Drum set (BD 22', TT 10', TT 12', FT 14/16',14' snare drum), cymbal stands(4 pieces), hi-hat stand, 2 snare drum stands, drum chair, symbals(ride,crash,hi-hat),carpet under the drum set.
5) Bass guitar Amplifier, like Ampeg SVT, MarkBass, Gallien Krueger(or others).
6) Keyboard stands: 1 piece for 2 keyboard (2 levels of high) and 1 piece for one keyboard instrument.
7) 2 radio microphones, like Shure Ulx beta 58
8) 4 microphone stands
9) Drum microphones: 1 for the bass drum(Shure Beta 91A), 1 for the snare drum (Sennheiser E 904) , and 3 OverHeads (Shure SM 81)
10) 9 Di-box with links (RADIAL/SIMPLE WAY/KLARK/BSS)
11) 2 Guitar stands
12) 32 XlR-XLR cabels
13) 10 Jack-jack cabels (3м)
14) 3 Jack-jack cabels (10м)
15) 220W cabels for the stage equipment(7 pieces)
---
Like
Share
Link to this page: https://leadbook.ru/en/users/kaver-gruppa-Brilliant-Band
---
Portfolio
Type: массовое мероприятие
Кавер-группа на корпоратив «Бриллиант бэнд» выступила на тематической вечеринке, в стиле 90-х годов прошлого века. Как правило, сейчас компании пре...
Type: развлекательное мероприятие
Кавер группа Москвы Бриллиант бэнд регулярно выступает в клубе Bamboo.bar, расположенном в Москва Сити. Тесное сотрудничество с заведением позволяет г...
More in category groups