duet "ta-VOLGA"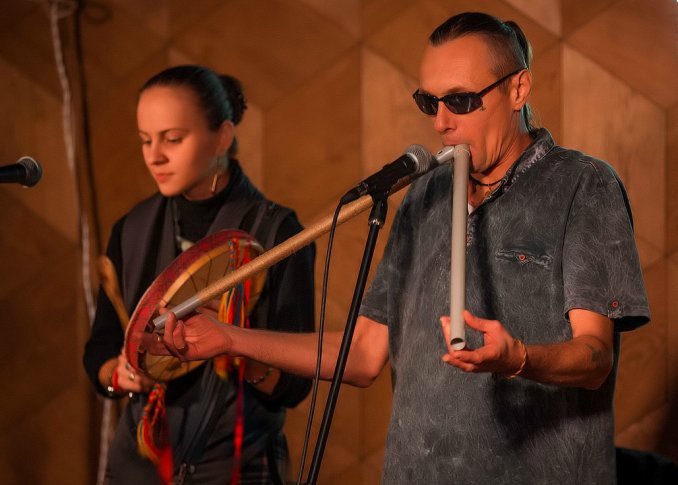 Contacts
Телефон и email
Evgeniy
Cost of services
Average budget:
3 000
The cost is indicated for a standard concert program of 1.5 hours, excluding transportation costs. A percentage of the entrance cost is possible. Corporate events, weddings, etc. are discussed individually.
* Photos, videos, audio recordings, personal information of the user are his intellectual property.
Vkontakte
Description
An original, 100% unique team that combines root creativity and modern technology. Multi-instrumentalism. Dan-my, jew's harp, flutes, noise, percussion. Guitar, keys, DAW, loopping. Folk motives in modern treatments. Author's view of ethnic music. indiepop, world music and russian folk.
---
Program
The program includes completely author's compositions in the spirit of indiepop, world music and Russian folk, author's versions of folk art and improvisation on ethnic instruments. Interaction with the viewer and a story about the tools used is possible. Duration - up to 2 hours.
---
Rider
technical (minimal):
- two microphones on stands (vocal + instrumental, or two vocal)
- mixing console (at least 4 channels, with an effect block)
- mini jeck stereo-jeck stereo pair (or jeck stereo) cord for connecting a laptop to a full mixer channel
- key stand (to be discussed)
- table for props / laptop
- power supply (socket, extension cord) on stage
- monitor line (depends on the site, but very desirable)
- sufficient stage space for comfortable placement of artists, instruments, props
domestic:
- room for household needs (dressing room, bathroom)
- tea, coffee, min. still water on stage (2x0.5)
- meals and rooms for rest / overnight stay, in case of impossibility of further movement after the performance
---
Like
Share
Link to this page: https://leadbook.ru/en/users/duet-ta-VOLGA
---
More in category musical groups