Chilly Show - artists of the original genre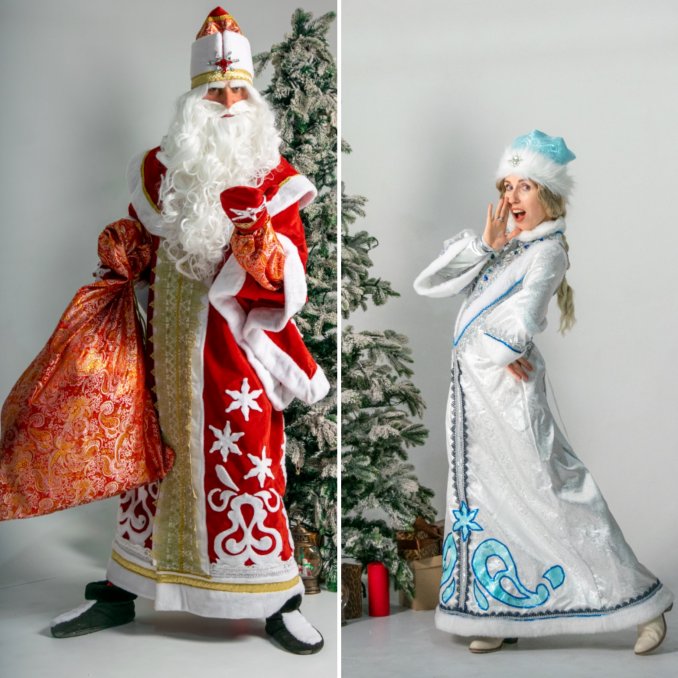 Contacts
Телефон и email
Artisty Chilly Show Originalnogo Zhanra
To get a discount 10% say promo code
"2021 год не подведет"
Cost of services
Average budget:
4500
Please, specify the cost of each service personally.
* Photos, videos, audio recordings, personal information of the user are his intellectual property.

chillyshow
Description
Welcome to the Chilly Show Artists' Organization. We are a collective of artists of various original genres: mimes, animators, stilt-walkers, dancers, acrobats, light show artists, event hosts, djs. At the moment we are working on the territory of Greater Sochi and in the suburbs.
---
Program
Art options, which we offer You at the moment for children's and adult events:
• Futuristic light pixel show "Masks". Author's sparkling suits and dynamically changing concept of the show will not leave you indifferent! A small photo session with guests after the performance.
• New Year's light pixel show from Santa Claus and Snow Maiden! Author's costumes and New Year's musical story will be a wonderful gift for your family and colleagues! After the performance, a New Year's greetings and a photo session are waiting for you!
• New Year's greetings from Santa Claus and Snow Maiden (corporate parties, children's parties, home holidays).
• Children's animation. We organize and hold children's parties. For each event, we think over scenarios, select games and master classes, costumes for animators.
• Dance show with elements of acrobatics, interactive with guests and a dance master class. Variants of costumes: food delivery men, waiters, mimes, super heroes. 4 artists. The show contains a variety of styles of contemporary choreography.
• Dance mini-show as a surprise from the waiters (or mimes). 2 artists. The show contains various styles of modern choreography, elements of acrobatics.
• Walkers to the welcome-zone, event decoration and interactivity with guests.
• Artists specializing in pantomime. Our mime roles: Charlie Chaplin's style, romantic France, clowns, the style of the time of the restless Gatsby, futuristic sophisticated shiny costumes, retro style, etc. We will be happy to arrange a welcome area for your event, we will conduct interactive activities and a photo session with guests, increasing the degree of everyone's mood. Also in our arsenal there is an hour-long congratulatory animation program in the style of a pantomime, runs like a quest with different tasks.
• Our dancers of various dance genres specialize in back-up dance and will help you to design your performance.
---
Rider
All terms of cooperation are discussed individually.
---
Like
Share
Link to this page: https://leadbook.ru/en/users/Chilly-Show---artisty-originalnogo-zhanra
---
We were very glad to become a part of the holiday of life of these wonderful guys! And to shoot such a wonderful video clip!
Do you believe in illusion? Or are the illusions real? A bit of creative pantomime experiments from our mimes! We work throughout Greater Sochi, business trips are possible.
The show of dancing waiters will pleasantly surprise you at any celebration! The show includes modern dance styles, elements of acrobatics, theatrical moments. Also you can choose images of mimes from our collection. We work throughout Greater Sochi, business trips are possible.
More in category original genre